With the upcoming EasyFever shows across Australia The Living End's Chris Cheney joins Noise11 to talk about the influence The Easybeats had on his band.
Chris Cheney, Kram, Tim Rogers, Tex Perkins and Phil Jamieson are the supergroup formed for to play the music of Stevie Wright and The Easybeats in EasyFever in December.
John and Rick Brewster have released the definitive 'warts and all' book about their band The Angels. Brothers, Angels, Demons tells the story of The Angels from their origins in Adelaide as Moonstone String and Jug Band to The Angels, the Brewster Brothers solo years and then the band's rejuvenation with Dave Gleeson out front.
John Brewster is at Noise11 this week to talk the talk about the fashion and fame of The Angels.
This week Noise11 introduces new Australian music from Nocturnal Tapes, Dan Sultan, Tim Wheatley, Vika & Linda Bull and Kite String Tangle. You'll hear a new song from AJ Croce written by (but not released) by his father Jim Croce over 40 years ago.
There are two brand new songs from Mick Jagger, news of the next Stones reissue, live David Gilmour and the Pet Shop Boys reissue roll-out begins.
Stream iHeartRadio music news powered by Noise11.com here now.
Noise11 iHeartRadio playlist 4-10 August 2017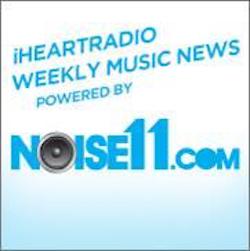 Nocturnal Tapes – Is It Too Late
The Human League – Don't You Want Me
Alanis Morissette – You Outta Know
Vika and Linda Bull – The Loco-Motion
Mick Jagger – Gotta Get A Grip
Mick Jagger – England Lost
The Rolling Stones – She's A Rainbow
David Gilmour – Rattle That Lock (Live at Pompei)
Dan Sultan – Hold It Together
Arcade Fire – Everything Now
(Chris Cheney interview)
The Living End – Guitar Band
George Thorogood – One Bourbon One Scotch One Beer
(John Brewster interview part 1)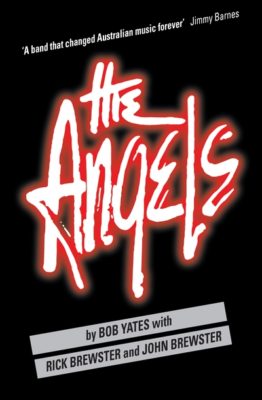 The Angels – Fashion and Fame
The Angels – Talk The Talk
(John Brewster interview part 2)
Jim Croce – I Got A Name
AJ Croce – Name of the Game
Simon & Garfunkel – Baby Driver
Tim Wheatley – Better Days
Pet Shop Boys – I'm With Stupid
Kite String Tangle – Selfish
Stream iHeartRadio music news powered by Noise11.com here now.
Comments
comments