Lindsay Buckingham of Fleetwood Mac has just added a third Brentwood property to his real estate portfolio.
Buckingham has paid $6.9 million for the house at 361 North Saltair Avenue, Brentwood.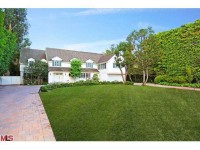 Lindsay and wife Kristin add the four-bedroom, two-storey home to the six-bedroom home they paid $6.6 million for in 2004 and the $5.8 million five-bedroom home they purchased in 2012 the same area.
Kristen is an interior designer and renovates houses as a hobby.
Fleetwood Mac will resume touring on September 30, 2014 in Minneapolis following the cancellation of the world tour when founder John McVie was diagnosed with cancer.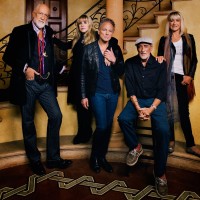 Christine McVie is now also back as a full-time member of the band. Christine retired from the band after the 2003 album 'Say You Will' but returned this year.
Fleetwood Mac's Australian dates, cancelled when John McVie was diagnosed, have yet to be rescheduled.
——————————————————————————————————————————————
Never miss a story! Get your free Noise11.com daily music news email alert. Subscribe to the Noise11 Music Newsletter here
Listen to the Noise11 Music News channel now at iHeartRadio
Follow Noise11.com on Facebook and Twitter
——————————————————————————————————————————————
Comments
comments