Empire of the Sun has released 'Two Vines' the title track of their upcoming third album.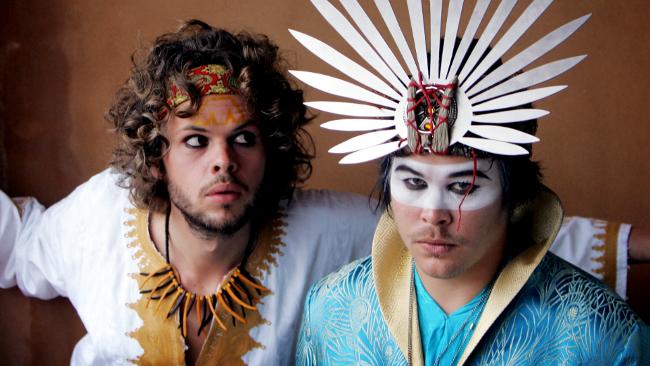 "There was an image we talked about very early on with this record before we wrote the title track, Two Vines, and that was this image of a modern city overtaken by jungle, almost like mother nature taking back the planet. All the buildings will turn back to sand. All it will be is nature again. We wanted to make something that reflected the beauty of that," Nick Littlemore said in a statement.
Earlier it was revealed 'Two Vines' will feature Fleetwood Mac's Lindsay Buckingham as well as members of Prince and David Bowie's bands.
The song 'High and Low' was also previewed earlier this week.
'Two Vines' is due in October. The album was recorded in Hawaii and Los Angeles. The album is co-produced by Empire Of The Sun and Peter Mayes (Sia, The Killers, Mika), alongside long-term collaborator, Donnie Sloan (Midnight To Monaco).
Follow Noise11.com on Facebook and Twitter
——————————————————————————————————————————————
Never miss a story! Get your free Noise11.com daily music news email alert. Subscribe to the Noise11 Music Newsletter here
Listen to the Noise11 Music News channel now at iHeartRadio
Comments
comments