The City of Yarra has revealed the third annual Leaps and Bounds Music Festival at a launch party at the Gasometer in Collingwood and once again, it has announced an outstanding lineup with over 50 venues collectively hosting more than 300 events featuring around 800 acts during the 17 day festival.
This year the Leaps and Bounds Festival will run from Friday July 3 until Sunday July 19, 2015.
Performing on the night, Kim Salmon gave us a taste of his diverse musical style.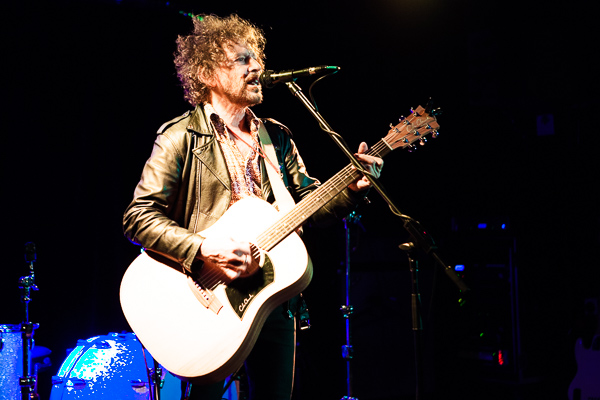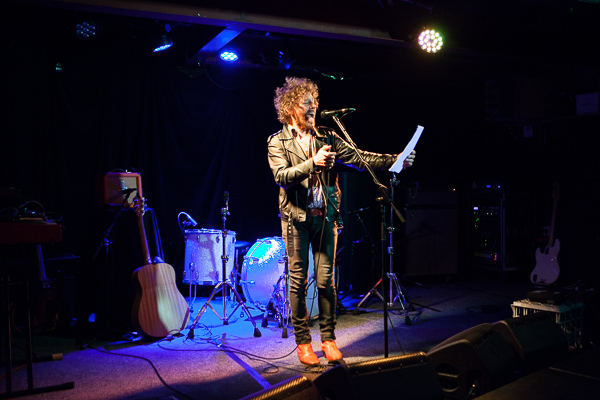 Stella Angelico finished up the night showcasing her incredible voice and stage presence.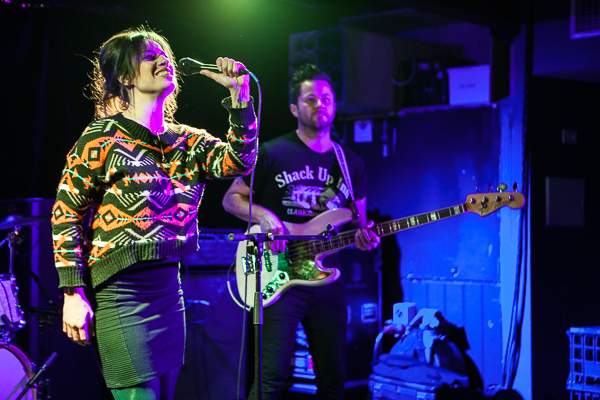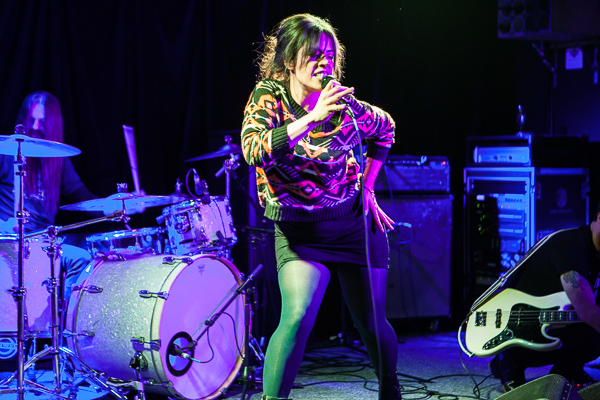 New events for 2015 in this first announcement include:
The Melba Spiegeltent in Collingwood will be utilised as a gig venue for the first time across the festival. Horror-country ensemble Graveyard Train will be first to kick off the series on July 4, with Stella Angelico and Mojo Juju in following weekends.
A mini festival over 2 stages at the Corner on July 18 with the original line up of The Scientists, the Dubrovniks, Rocket Science, Spencer P Jones & the Escape Committee, Hits (Brisbane), the Pink Tiles and more.
The Television Addicts (punk rock legends the Victims from 1978) Dave Faulkner and James Baker who went on to form the Hoodoo Gurus as well as the Beasts of Bourbon joined by Ray Ahn (Hard Ons) at the Tote on July 17.
All Age Events produced in conjunction with Yarra Youth Services include a free skate park gig, a symposium at Bakehouse Studios and a FreeZa 
A series of intimate shows at the Richmond Theatrette 
Singers With Strings – two special concerts at the Fitzroy Town Hall pairing iconic local artists with a string quartet
Rock n Roll Bake Sale featuring live music, cakes, scones, tea towels and cooking advice from rockers
Live Instores at Northside, Polyester and Hares & Hyenas.
Peno Sings Pretty – Ron Peno revisits the songs of Died Pretty at The Corner on July 4
Tributes to inspirations who died too young Jason Molina (Songs Ohio), Mark Linkous (Sparklehorse), Townes Van Zandt, Gram Parsons and Hank Williams in various venues
Icecream Hands reunion playing their ARIA nominated Sweeter Than The Radio at The Evelyn
Multicultural performers concert of Australian rock classics
Local country outlaw, P.Johnson (1946 – 1995) remembered at the Rainbow Hotel on July 11 with Chris Wilson, Dead Livers and more.
Labels of Love series showcasing local indies at the Shadow Electric
Black Cab launch their new vinyl album at The Corner on July 17
CONTROL HQ will be revived as a late night hang in Collingwood
Yah Yah's will host the Leaps and Bounds closing party on July 19 til 5am.Leaps and Bounds will also be collaborating with the Gertrude Street Projection Festival which will run over the festival's last week from July 10 – 19.There are also some signature events returning for 2015 including:
Bus Tours with Bruce Milne through iconic sites in Yarra on Fridays, Saturdays and Sundays
JVG's Brown River annual homage to the Yarra River on opening night
Smith Street Dreaming – free showcase of Aboriginal musical talent and traditional dance, acknowledging local Aboriginal culture with Archie Roach, Emma Donovan and the Putbacks, Coloured Stone and MC Aaron Pedersen on July 18 opposite Woolies on Smith St.
Living Legends – a show dedicated to iconic musicians that gig regularly at venues within the City Of Yarra where the honoured artist doesn't perform but is in attendance and serenaded by the next generation of musicians and peers they have influenced covering their music and offering dedications.
Steve Lucas with his band X will be the focus at The Tote on July 10 and Dave Graney & Claire Moore will be celebrated at the Gasometer on July 12.
Morning Ritual returns to the Copacabana on July 19 with the whole series rolled into a one-day blowout with five bands, DJs, Uncle Dougy's catering and a local indie label record fair
PBSFM Live to Airwith David Heard, host of Acid Country at The Standard
Emily Ulman and Liam Gerner will embark on a Tour of Yarra, playing shows in intimate venues.
Music Victoria Panels– Two 2 day workshops with one panel on Arts Victoria grants, and one focused on Exporting Your Music.  Both panels will be followed by a full day of 1-on-1 sessions with workshop participants.
The full program will be up on the Leaps and Bounds website early in June.
Comments
comments