Suede
Related Posts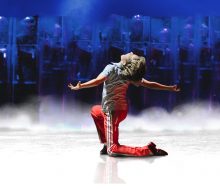 Billy Elliot 10th Anniversary Australia Tour Is Much Better Than First Time
Billy Elliot The Musical has returned Melbourne. This 10th anniversary Australian tour was announced in 2017 and has already played its Sydney season before opening in Melbourne on Saturday night. This production is a much better and more powerful than what I can recall of the 2007 season.
February 23, 2020

Elton John Biopic On The Way
Rocket Pictures has chosen Michael Gracey to direct the film Rocketman, the biopic of Elton John.
March 25, 2013