Guy Pearce has released a equally bizarre and hilarious take on the infomercials with his new video 'Fly All The Way'.
Guy made the video in Melbourne with music video director Tim White. "This video is an expression of my love for bleak dystopian sci-fi films & Australian morning TV infomercials. It's a winning combination that we don't see enough of nowadays," White said.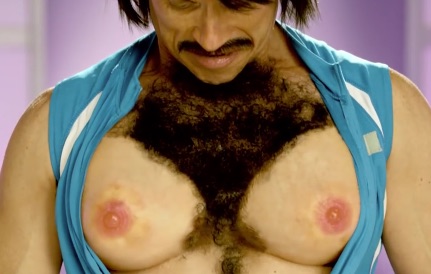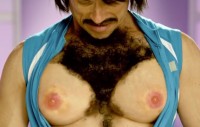 Pearce portrays everyone from sleazy salesmen to Steve Jobs in the video and even drags up for the first time since his starring role in 'Priscilla, Queen of the Desert'.
"I was a little nervous at first, but as you can see I committed! On some level I now get to see the song for much more than it was when I wrote it thanks to Tim," Guy said.
Guy Pearce will tour in 2015 with former Powderfinger member Darren Middleton.
"Fly All The Way" is taken from the album "Broken Bones".
Guy Pearce – Fly All The Way
Guy Pearce, the Noise11.com interview
Watch the video on Noise11.com: Guy Pearce
Watch the video on Noise11.com: Guy Pearce
Guy Pearce performs Golden Heart at Noise11
Watch the video on Noise11.com: Guy Pearce – Golden Heart
Watch the video on Noise11.com: Guy Pearce – Golden Heart
——————————————————————————————————————————————
Never miss a story! Get your free Noise11.com daily music news email alert. Subscribe to the Noise11 Music Newsletter here
Listen to the Noise11 Music News channel now at iHeartRadio
Follow Noise11.com on Facebook and Twitter
——————————————————————————————————————————————
Comments
comments