EMI will release the first volume of the definitive Go-Betweens collection, 'G Stands For Go-Betweens' in January.
Volume 1 will cover the years 1978 to 1984.
'G Stands For Go-Betweens, Volume 1' is a 4LP and 4CD box set capturing all of the band's output until 1984. It includes a 112-page book and liner notes from founding member Robert Forster.
According to EMI the box contains "the first vinyl re-pressings of their first three studio albums in over thirty years (Send Me A Lullaby, Before Hollywood & Spring Hill Fair) – all re-mastered from their original analogue tapes.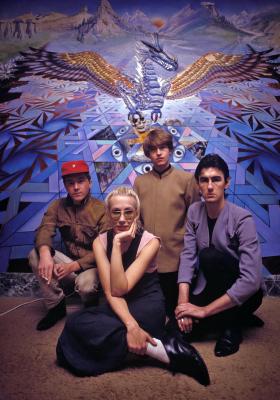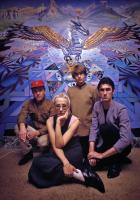 "G Stands For Go-Betweens also brings together the band's early classic and collectible singles on a fourth vinyl LP entitled The First Five Singles, which features new artwork from its creators.
"Additionally enclosed are four compact discs of rare, hard-to-find and unreleased demos, recordings, radio sessions and a complete live concert radio broadcast from 1982.
"If that's not enough, the set also comes with a silkscreen of their first promotional poster for their debut single, 'Lee Remick', as well as a reproduction of their very first press release from their own Able Label".
Listen to the singles 'Cattle and Cane' and 'Part Company'
For the full tracklisting click here
http://dominorecordco.com/gobetweens/
The first 600 pre-orders will also receive a book from Grant McLennan's personal collection and a bookmark signed by Robert Forster.
The box will retail for $220 and can be ordered here http://thego-betweens.umusic.com.au/store/
Comments
comments