When Keith Richards made his first solo album 'Talk Is Cheap' he says it was the last thing in the world he wanted to do.
'Talk Is Cheap' came at the time of a Stones hiatus. Mick Jagger wanted time off, the Stones didn't tour their previous album 'Dirty Work' and Charlie Watts suggested Keith do something outside the band.
The first thing he did was a recording of 'Jumping Jack Flash' with Aretha Franklin for the Whoopi Goldberg movie. Then he worked as Musical Director for a biography of Chuck Berry.
"I was dragged screaming into making a record. It never occurred to me," Keith tells Steve Van Zandt for Sirius Radio.
Keith Richards released an extended version of the Talk Is Cheap album this week to mark the 30th anniversary of the original release.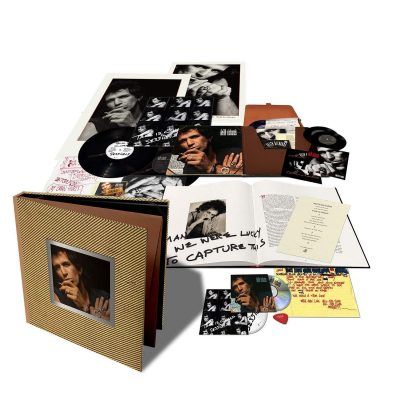 Keith Richards Talk Is Cheap 30th anniversary
The Rolling Stones were due to tour North America in 2019. That tour was postponed as Mick Jagger undergoes heart surgery.
Follow Noise11 on Twitter for news as it happens
For news as it happens follow Noise11 on Facebook
Listen to the Noise11 Music News channel now at iHeartRadio
Comments
comments