I've seen a lot of Rolling Stones over the years but I have never seen them as comfortable as a band as they were on Wednesday night in Melbourne.
Watching 70+ year old men blow every act of the last 40 years off stage was spine-chilling. The Rolling Stones just get better with age.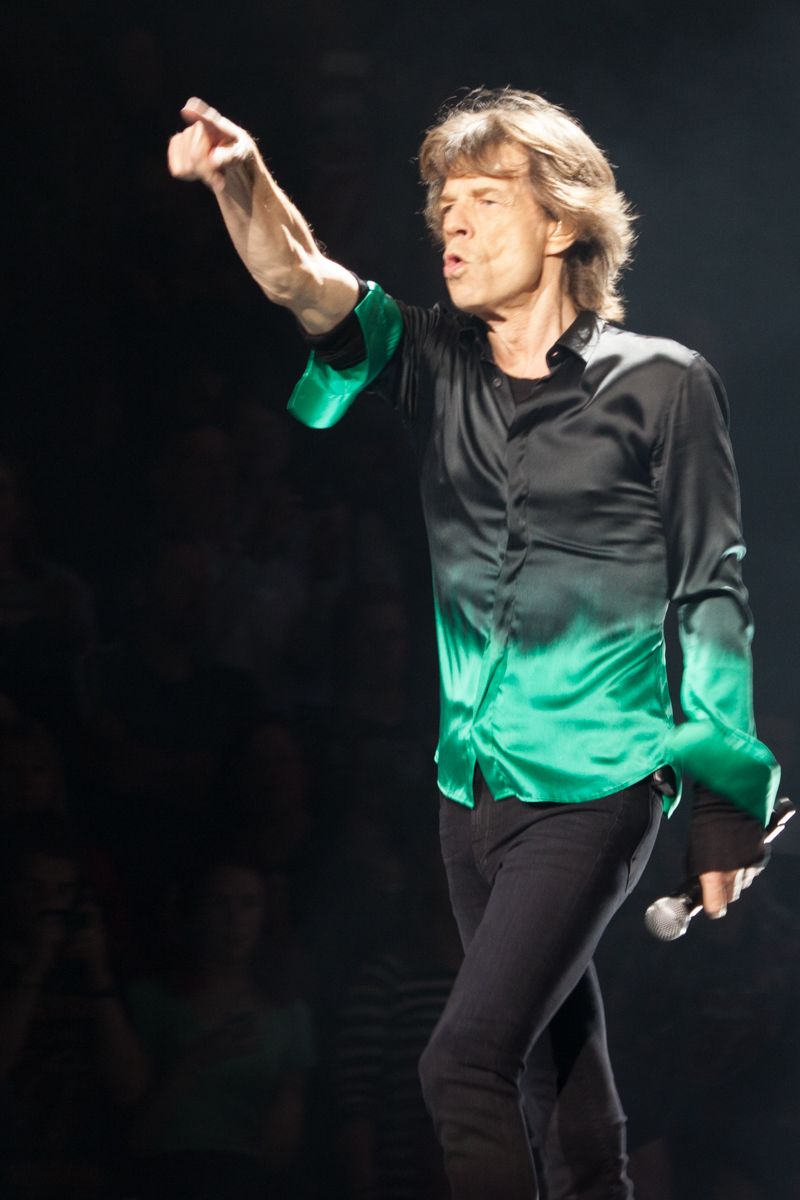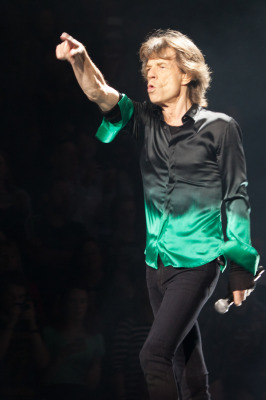 Mick Jagger was in good form. He started by thanking fans for the delay after postponing in April. "Thanks so much for your patience, we know you've waited a long time for us to be here," he said at the start of the show.
And he sure did some mighty fine local research. "What a great place Melbourne though, really. We love it so much I'm thinking of becoming a barista in Brighton," he said before the band played 'Doom and Gloom'.
But the line of the night was "I had a great time at the Melbourne Cup yesterday, I was there incognito of course. I met this girl, Gabi Grecko I think she's called. We got on really well but I think I'm too young for her," referring to Melbourne's rich, elderly celebrity doctor Geoffrey Edelsten and his passion for proposing to very young, buxom women who aren't exactly known for their IQ.
Jagger then introduced the band, Lisa Fischer, Bernard Fowler, Tim Ries, Karl Denson, Darryl Jones, Chuck Leavell, the backbone of The Stones.
The engine-room is a crack team of perfectionist musicians. On keyboards, Chuck Leavell has been with The Stones since 1982. Bernard Fowler started out on bass with Mick Jagger's 1985 solo album 'She's The Boss' and has been with The Stones since 'Steel Wheels'. Lisa Fischer on backing vocals has also been with The Stones since 'Steel Wheels' and bass player Darryl Jones replaced Bill Wyman and has played and toured with the Stones since Voodoo Lounge.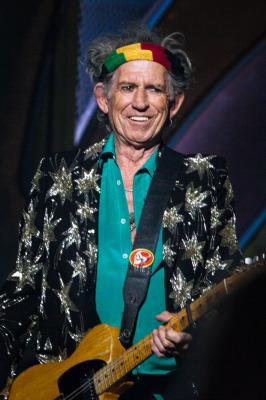 Mick Jagger, Keith Richards and Charlie Watts play conjoined triplets and Ronnie Wood, now a 40 year veteran of the band, and who some still consider "the new boy', is Keith's musical soul mate.
Keith gets his moment with his two-song lead and it is great to see no matter how old the songs are, his one-liner is even older. "Good evening Melbourne! Great to be back, great to be anywhere," he said before launching into his 'Some Girls' gem 'Before They Make You Run'.
Enter Mick Taylor, who replaced Brian Jones in the band and who was eventually replaced by Ronnie Wood'. 'Midnight Rambler' has to be one of the greatest blues ever recorded and performed. Taylor return for the last song 'Satisfaction' and he left the crowd wanting to hear more.
It was great to hear Mick Jagger give Melbourne's iconic theatre The Palais a shout-out. It was the first venue the Stones ever played in Melbourne back in 1965. "Just like to tell you, we played first in Melbourne at the Palais Theatre about 50 years ago… The Palais Theatre is just about still here. Give generously," he said.
Lisa Fischer's lead on 'Gimme Shelter' stole the show. East Brunswick choir the Consort of Melbourne ended the evening with a local flavor. "Thank you very much for helping us out with that, the Consort Of Melbourne. And you sounded great on that one Melbourne! One voice," Mick said.
Then it was 'Satisfaction' and the show was over.
Rolling Stones setlist Melbourne, November 5, 2014
Jumping Jack Flash (single, 1968)
You Got Me Rocking (from Voodoo Lounge, 1994)
It's Only Rock 'N' Roll (But I Like It) (from It's Only Rock N Roll, 1974)
Tumbling Dice (from Exile On Main Street, 1972)
Wild Horses (from Sticky Fingers, 1971)
Doom And Gloom (from GRRR, 2012)
Street Fighting Man (from Beggars Banquet, 1968)(Request)
Out Of Control (from Bridges To Babylon, 1997)
Honky Tonk Women (from Through The Past Darkly, 1969)
Before They Make Me Run (with Keith on lead vocals)(from Some Girls, 1978)
Happy (with Keith on lead vocals) (from Exile On Main Street, 1972)
Midnight Rambler (with Mick Taylor on guitar) (from Let It Bleed, 1969)
Miss You (from Some Girls, 1978)
Gimme Shelter (from Let It Bleed, 1969)
Start Me Up (from Tattoo You, 1981)
Sympathy For The Devil (from Beggars Banquet, 1968)
Brown Sugar (from Sticky Fingers, 1971)
ENCORE
You Can't Always Get What You Want (from Let It Bleed, 1969)
(I Can't Get No) Satisfaction (from Out Of Our Heads, 1965)
Previous setlists: Adelaide, Perth 1, Perth 2
The next Rolling Stones show is Hanging Rock, November 8, 2014.
Rolling Stones Australian dates
October 25, Adelaide, Adelaide Oval
October 29 and November 1, Perth, Perth Arena
November 5, Melbourne, Rod Laver Arena
November 8, Macedon, Hanging Rock
November 12, Sydney, Allphones Arena
November 15, Hunter Valley, Hope Estate
November 18, Brisbane, Entertainment Centre
New Zealand
November 22, Auckland, Mt Smart Arena
The Rolling Stones will tour Australia for Frontier Touring.
Comments
comments